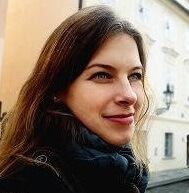 Hello!
Originally from the Czech Republic, I gained my education in the UK where I lived for 10 years and trained as a neuroscientist at the University of Cambridge, followed by a 2-year postdoctoral appointment at the University of Alberta in Canada.
I am passionate about learning new things and working towards a positive social impact. To that extent I have travelled the world, volunteered in nature reserves, and mentored soon-to-be-programmers.
I have also helped Teace Snyder – a Canadian writer, director and producer at Original Cliché Entertainment – to promote his feature film, Hold Me: the story of a woman whose job it is to hold and console people who choose a physician-assisted death, to broach the subject of assisted dying to the public and to facilitate the conversation about this topic.
Currently, I am transitioning to the field of data science to use my analytical skills in the more results-oriented corporate environment to have a measurable impact on people's lives.
Click here for quick links to my: